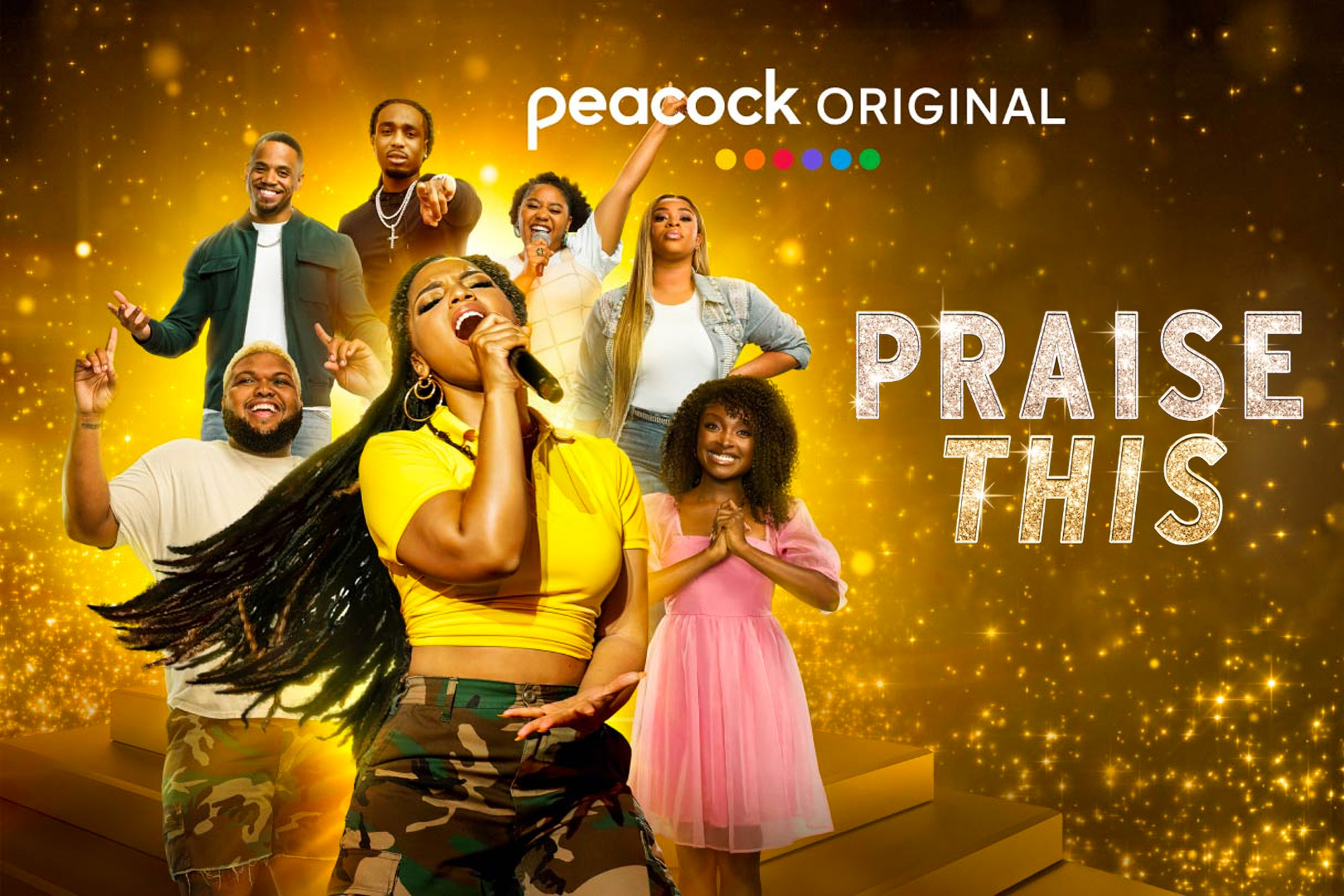 Atlanta-Lensed Musical Comedy
By Oz Online | Published on June 5, 2023
When the producers for Praise This started looking for a location to film a musical comedy and drama set in the world of competitive church choir battles, Atlanta's reputation as the hip hop, R&B, and gospel music capital of the world made it the immediate first choice; it's thriving film industry made that decision even easier.
Now streaming on Peacock, the gospel film uses a variety of well-known locations to set the scene for the empowering story of a talented young girl forced to move to Atlanta whose stardom shines when her cousin Jess introduces her to a church choir group.
Directed by Tina Gordan, the musical comedy and drama features an impressive list of stars including Chloe Bailey, Anjelika Washington, Tristan Mack Wilds, Quavo, and Drew "Druski" Desbordes and follows their characters as they take on a high-stakes national choir competition.
The choir group travels throughout the city as the competition progresses and viewers will catch a glimpse of a handful of landmarks such as the Atlanta Botanical Garden, the Georgia Aquarium, the National Center for Civil and Human Rights, and the Atlanta Cyclorama & Civil War Museum.
With more and more movies filming in Atlanta each year, local fans have an increasingly higher chance to see familiar sights when they turn on the TV. Recent releases of Atlanta-lensed films include blockbusters like Creed III, Shazam! Fury of the Gods, and Secret Invasion. Additionally, Guardians of the Galaxy Vol. 3 will premiere in May of 2023 after filming the whole series here.