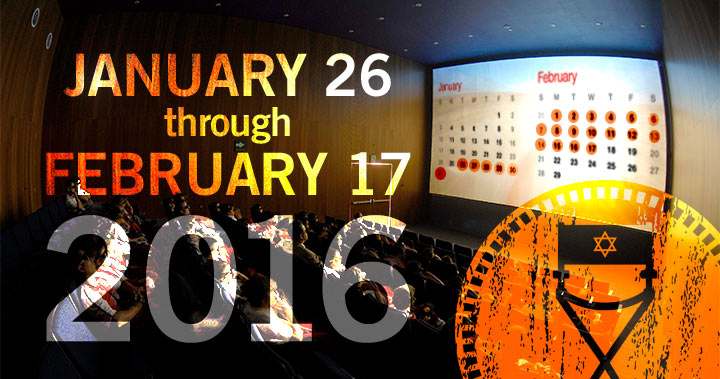 Atlanta Jewish Film Festival will Ring in 2016
By Oz Online | Published on December 20, 2015
The Atlanta Jewish Film Festival has announced their lineup for 2016.
According to an article on the AJC's website, Atlanta's biggest movie marathon has gotten even bigger. There will be 77 films shown spanning over the 23-day festival; however, this total does not include short features.
The festival will begin on January 26 and will end on February 17, and the screenings will take place in 7 metro area theaters. The opening night will also include a screening
of "Remember" at the Cobb Energy Performing Arts Centre.
Executive director of the festival Kenny Blank explained that the films are through a Jewish lens; however, the scope of the content covers a diverse lineup from a supernatural thriller, a rom-com, a horror film, and more.
Blank commented that the festival showcases unconventional movies, and that it also provides a great avenue for international and independent films. The festival is expected to attract around 40,000 people, which is substantially higher than other Jewish film festivals around the world.
Tickets will be available Sunday, January 10th online, by phone, or at the box office. There are also several options on how to receive your tickets either by printing at home, your mobile device, pick-up at will call, mail, or express shipping. All other information can be found on the festival's website.