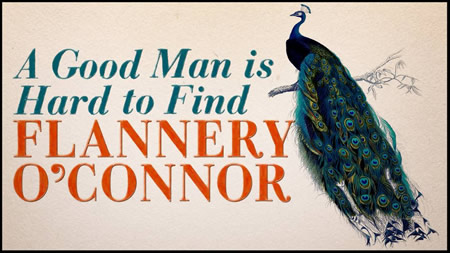 Atlanta Finds a Good Man in Ed Richardson
By Oz Online | Published on December 16, 2016
Atlanta Producer Ed Richardson, one of the Founders and Managing Partner of Atlanta Metro Studios, is now in active development on a feature film adaptation of Georgia native Flannery O'Connor's A Good Man is Hard to Find.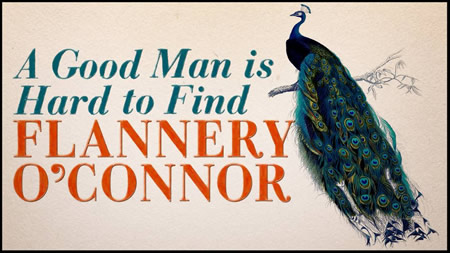 Richardson is producing with Mike Sears (A Warrior's Heart) and David Zander (Spring Breakers).
The screenplay for the feature adaptation was written by Benedict Fitzgerald. Mr. Fitzgerald previously adapted Flannery O'Connor's Wise Blood for director John Huston, and among many other films, Fitzgerald was also the writer (screenplay) of Mel Gibson's The Passion of the Christ, known as the highest grossing independent film of all time. Additionally, Mr. Fitzgerald has a deep connection with the literary source material and its author. His parents, Robert Fitzgerald (translator of Homer's The Iliad and The Odyssey) and Sally Fitzgerald (O'Connor biographer) were close friends of Flannery O'Connor. In fact, Ms. O'Connor lived, wrote Wise Blood and occasionally baby sat in the Fitzgerald home while Benedict was growing up in Ridgefield, CT.
Flannery O'Connor is widely recognized as one of the most important American writers of the 20th century. She left an indelible mark on American literature, far transcending the borders of her native South. Miss O'Connor's writings offer deep insight on the fallen nature of mankind through original sin, but redemption through the grace of Jesus Christ. Throughout her writing life, O'Connor won numerous awards, among them grants from the National Institute of Arts and Letters and the Ford Foundation, as well as a fellowship from the Kenyon Review. She was a six-time winner of the O. Henry Award for Short Fiction and was posthumously awarded the 1972 National Book Award for Fiction for The Complete Stories, although the award is usually given to a living writer. The judges deemed O'Connor's work so deserving that an exception was made to honor her lifetime achievement.
At the time of her death, the Atlanta Journal observed that Miss O'Connor's "deep spirituality qualified her to speak with a forcefulness not often matched in American literature." In November of 2009 at the 60th National Book Awards ceremony in New York City, Flannery O'Connor was selected as "The Best" of all previous National Book Award for Fiction Award Winners since 1950. Of the 77 previous National Book Award for Fiction winners since 1950, Ms. O'Connor was chosen over finalists including William Faulkner, John Cheever, Eudora Welty, Thomas Pynchon and Ralph Ellison.
Richardson's production of the film adaptation of A Good Man is Hard to Find is slated to film on location throughout Georgia in 2017.