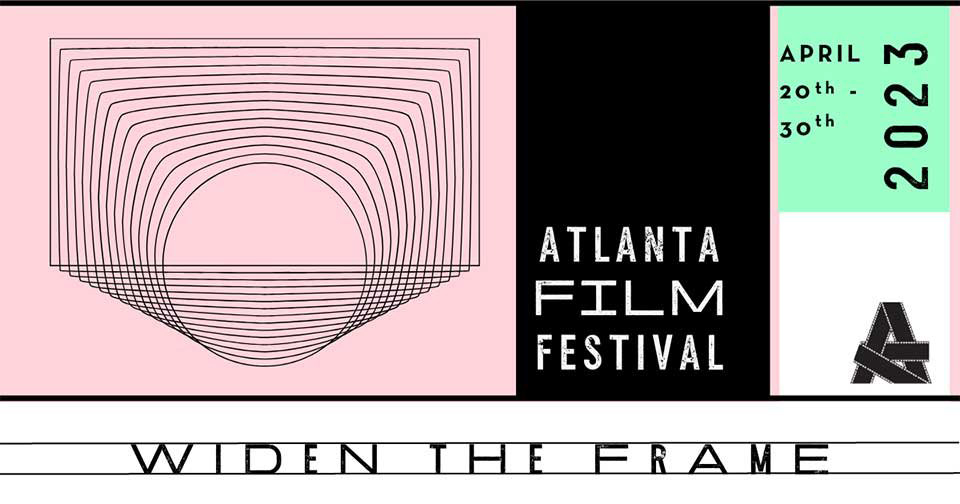 After recieving receiving nearly 10,000 submissions from 204 different countries, the Atlanta Film Festival (ATLFF) has unveiled the official lineup, plus more key programming highlights, for their 47th annual event on Thursday, April 20 through Sunday April 30, 2023. The Academy Award-qualifying festival is one of the most prominent film festivals in the Southeast and almost 30,000 attendees are expected to celebrate the independent, short, and documentary films selected this year!
"We are thrilled to return for our 47th annual festival with both an in-person and virtual format, allowing our films and content to be more accessible than ever," said the Executive Director of the Atlanta Film Festival, Christopher Escobar. "This year's lineup is once again full of unique programming from a variety of diverse voices from the local Atlanta community and around the world. We can't wait to welcome audiences back this April."
Opening night will kick off with four feature films, including the first of 17 marquee screenings from a diverse list of inspired filmmakers who are determined to tell thought-provoking stories from unique perspectives and parts of the world. The festivities then continue on Friday with a special presentation of Focus Features' Polite Society, which tells the story of a martial artist who must pull off a wedding heist by stealing her sister, the bride, away from a marriage that is not what it seems to be.
This is just one of many feature-length films that the festival has to offer this year, and there are many more to come such as It's Only Life After All, a documentary that details the lives of one of America's greatest folk rock bands, The Indigo Girls; This World Is Not My Own, a documentary using motion capture technology to simulate human movement and expressions in following the life of Georgia-native artist Nellie Mae Rowe in Fayetteville; and The Angry Black Girl And Her Monster, which tells the desperately hopeful story of a girl who will do whatever it takes to find a cure for death and bring her brother back to life.
A focus point each year for the Atlanta Film Festival is creating a lineup that reflects the diversity of its city, and out of the 155 announced works, there will be 40 feature films, 84 short films, and 27 creative media works (music videos, episodic plots, and virtual reality) screened, with 47% being BIPOC directed, 49% having women + non-binary directors, and 23% being Georgia films.
On top of the film festival programming, the ATLFF will return with its 13th annual Creative Conference featuring in-person and virtual panels and one-on-one conversations with filmmaking experts from the East Coast to the West Coast. This year's discussions will mainly focus on community, craft, and filmmaking in the future. Additional topics will cover AI, screenwriting, directing, producing, and pitching, plus many more.
Combined with virtual options streamed through Eventive for those that cannot attend in person, the screenings and panels this year will take place at the Plaza Theater, Dad's Garage, The Carter Center, and Georgia State Universitys' Rialto Center for the Arts.
Now approaching its fifth decade, the ATLFF has been a cornerstone of the Georgia film industry, and led by their parent sponsor, the Atlanta Film Society, the festival aims to continue educating and developing local film.
Fans can check out the full schedule and download the 2023 ATLFF app at www.AtlantaFilmFestival.com.
Festival passes are currently available on the website, and tickets for individual events will go on sale this April!