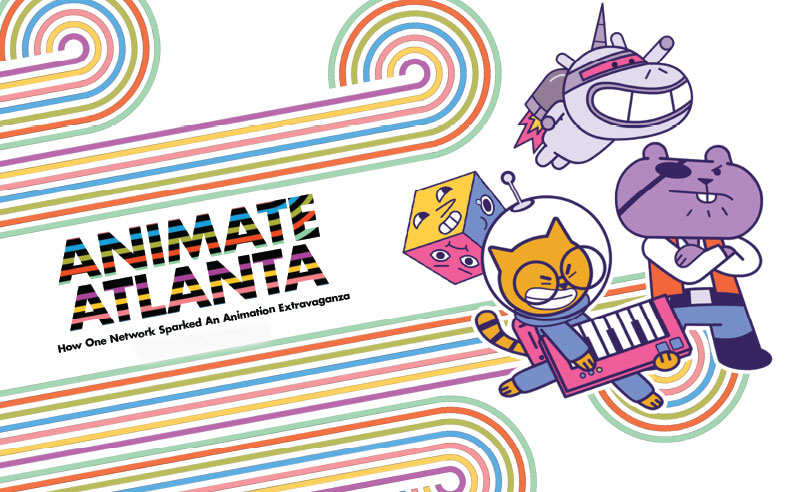 Animate Atlanta
By Oz Online | Published on January 16, 2020
How One Network Sparked An Animation Extravaganza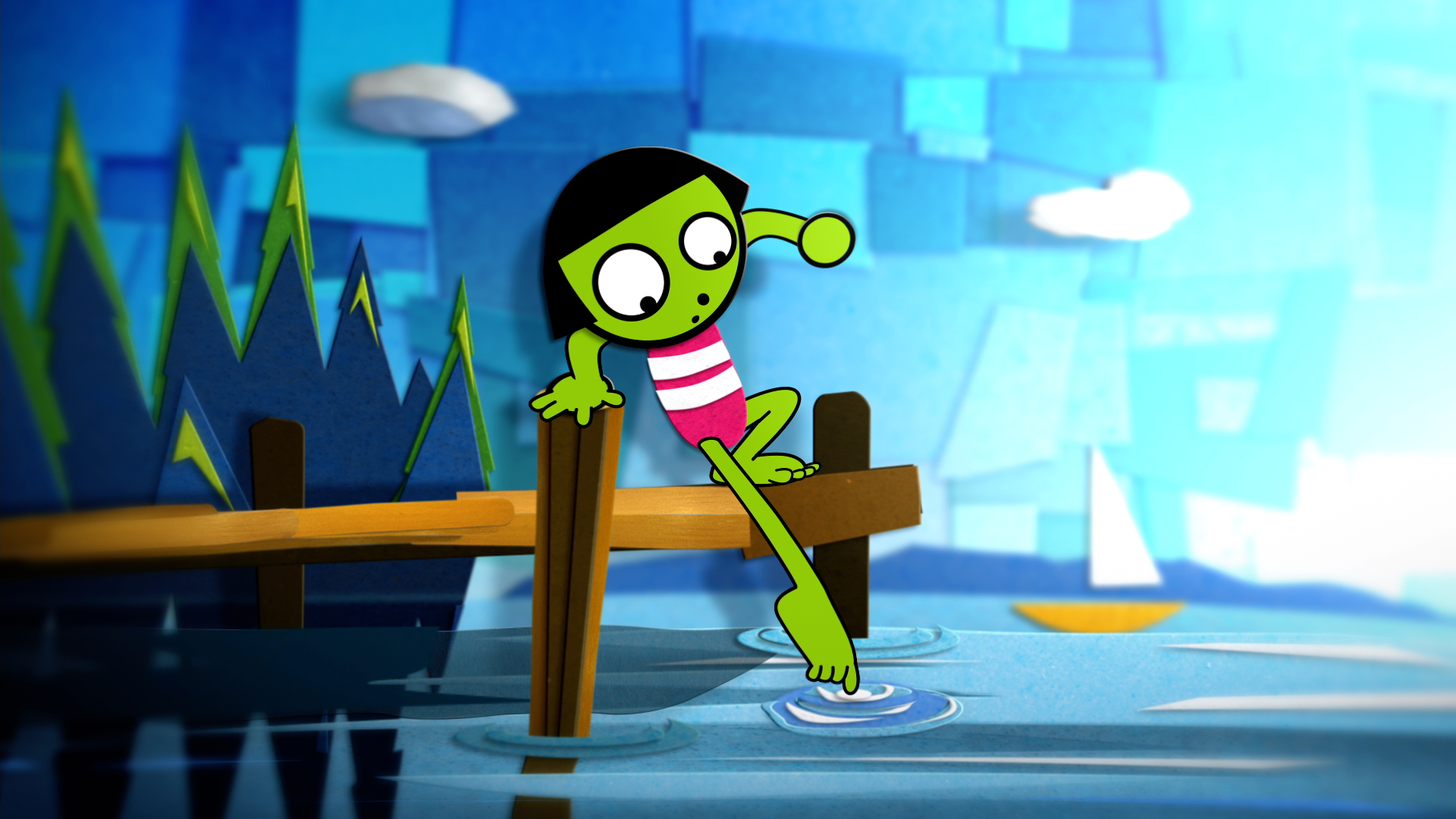 It's now common knowledge that Atlanta is a hotbed for the film and television industry, but what's frequently overlooked is that the Peach State is also home to some of your favorite animated shows as well. In 1986, Ted Turner bought MGM, which included the MGM cartoon library with legendary shows, such as Looney Tunes, Merrie Melodies and Popeye. In 1991, Turner purchased animation studio Hanna-Barbera Productions, the company that produced The Jetsons, The Flintstones, Scooby-Doo and more. In 1992, with these classic cartoons in hand, Turner announced its plans to launch Cartoon Network.
"The tax cuts were great, but really it started before all that," said Doug Grimmett, president and founder of Primal Screen, a prominent Atlanta design studio. "But then this one guy decided he was going to launch his cable channels right here. I'm talking about Ted Turner." Originally, Primal Screen, who now works with clients like Cartoon Network, Nickelodeon, PBS Kids and Boomerang, set up shop outside of Georgia. However, the combination of high-profile clients and an excellent talent pool brought the company to Atlanta, according to Grimmet.
"We're also adjacent to a really great industry," said Fatimah Abdullah, executive producer of Primal Screen. "So the tech industry is booming and so is live action. We have this convergence between these two budding avenues, and also more content creators are staying here. I think the third wave of animation in Atlanta started with Adult Swim. The start and the trigger for animation forged off again and it started right here."
When Turner launched Cartoon Network, the channel mainly focused on syndicated content because Turner had purchased such a large amount of classic cartoon shows. Eventually, the network began to realize that it could afford to take things a little further. The first original show produced by Cartoon Network was Space Ghost Coast to Coast in 1994, which was formatted like a talk show and previewed clips from many of the classic cartoons that the show aired regularly. It wasn't until the premiere of What a Cartoon! that the network really started to dive into original programming. What a Cartoon! was meant to be a return to the old days, a time where animators had full-control of the shows they produced; their budgets were unlimited, and their creativity was allowed free reign. The result was animation gold.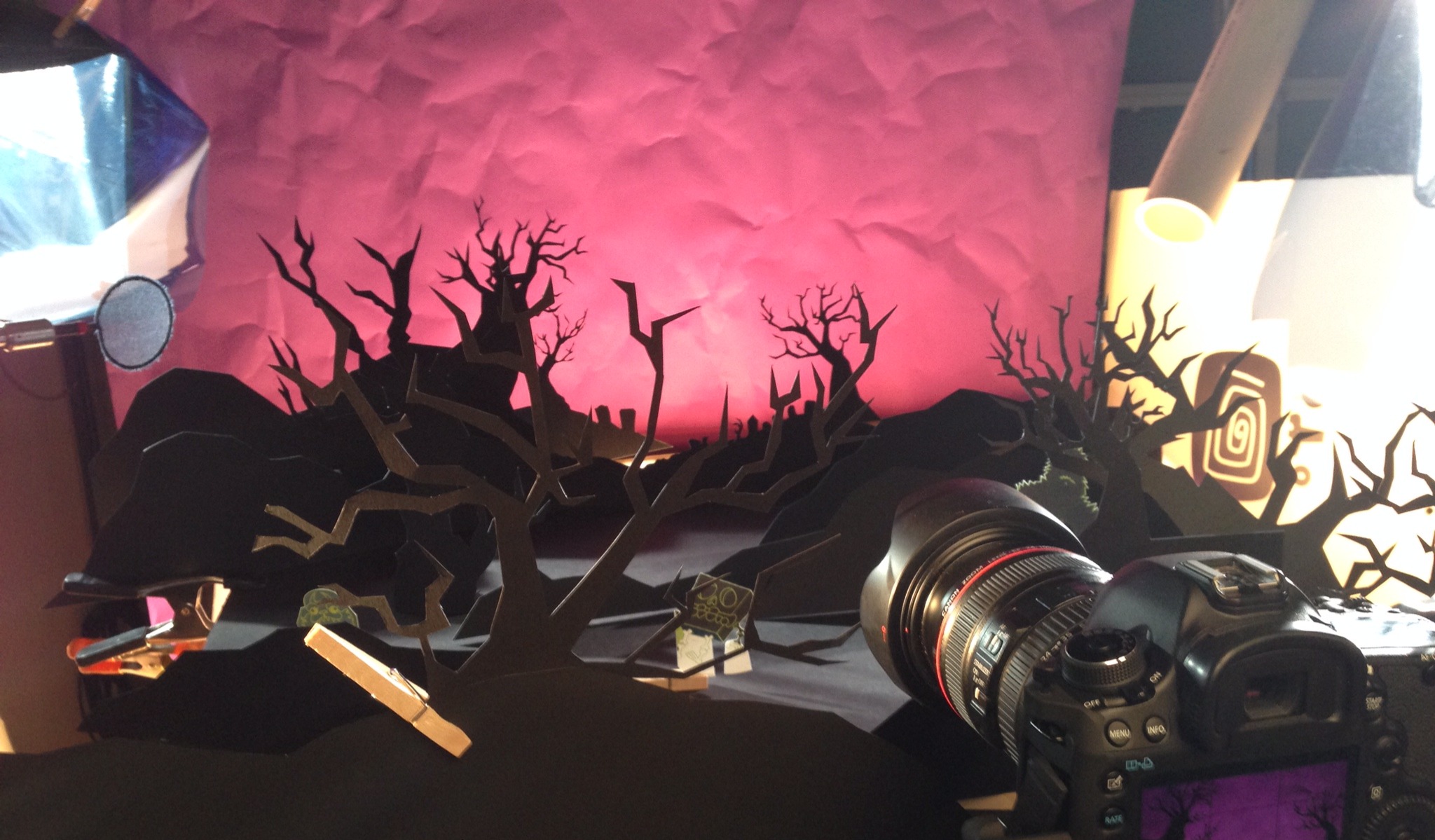 At that point, animators created pilots for whatever kind of content they wanted. Those pilots were then aired, and viewers were allowed to vote on their favorites. From What a Cartoon!, audiences were introduced to cultural staples like Dexter's Laboratory, The Powerpuff Girls, Cow and Chicken and Johnny Bravo. It's hard to imagine the world of cartoons without these greats. These were the shows that opened up the doors to original programming for the network. "
In 1996 Cartoon Network called me, and I participated in a pilot called This Week in Toons," said Mark McCray, senior manager of programming and operations at Adult Swim. McCray oversees Adult Swim's on-air promotions and scheduling strategy. He is an award winning television writer and has been in the broadcasting industry for over 18 years. Prior to his work at Adult Swim, McCray worked as a television programmer for Cartoon Network, and he was a key member of the team that launched the Boomerang Network. "From there, I worked with Cartoon Network programming, coming up with fun ideas to get the kids to watch our programs," said McCray. "We would do countdowns of the best 10 Powerpuff Girl episodes ever."
McCray became a cartoon expert in a rather unexpected way. As a kid, he would call up networks to speak to the programming departments about his love for Saturday morning cartoons. Through this early curiosity, he began to learn the ins and outs of television programming as well as everything he needed to become a cartoon expert. This passion sparked him to go into writing and eventually led to Cartoon Network, which led to Boomerang, which led to Adult Swim. At Adult Swim, McCray decides how to promote certain shows and what shows air when. He also oversees the look and feel for the streaming service and the commercials that are aired between programming. Adult Swim was another catalyst that led to many great shows being produced in Atlanta, but much of it started in-house. "I think that's one of the things that makes Adult Swim pretty unique is that we do a lot of programming here, but we also have fresh talent that we bring in to do whatever animated projects we need," said McCray.
Late Night Television Sparks Creativity
Adult Swim's original programming created an unfaltering loyalty among its viewers and also led to a need for more animation and production talent throughout the city. Space Ghost Coast to Coast was created specifically for late night adult audiences. The series was created by Mike Lazzo's Ghost Planet Industries, which eventually became Williams Street Studios, the producers and programmers of Adult Swim.
On December 21, and December 30, 2000, between 4:00 a.m. and 5:00 a.m., several new Williams Street series made unannounced premieres. Sealab 2021, Harvey Birdman, Attorney at Law, Aqua Teen Hunger Force, and The Brak Show were all included in the unannounced premiers. In 2001, Adult Swim officially launched Behind the scenes with Primal Screen PBS Kids Expansion January / February 2020 33 with the show, Home Movies. The cartoon centered on Brendan, an elementary school student with big dreams of becoming a filmmaker. Brendan and his friends Jason and Melissa regularly shot and produced their own home movies, hence the name. Despite the show featuring children as main characters, its adult themes made it the perfect launch point for Adult Swim.
The name Adult Swim references a time when children are no longer allowed in the pool. Cartoon Network represents programming designed for an audience of kids aged 7-15 years old, while Adult Swim is focused on teenagers and adults. The network also featured select anime shows, mainly Cowboy Bebop, Inuyasha and Dragon Ball Z, as well as its own original programming.
It became increasingly common for Adult Swim to act as a home for reruns of animated series that had been cancelled prematurely, such as Home Movies, Baby Blues, Mission Hill, The Oblongs, The Ripping Friends, Futurama and Family Guy, as well as burn off remaining episodes of said shows that never aired on their original networks as a result of their premature cancellation. The rise of Adult Swim and Cartoon Network sparked an admiration for animation among a new generation. Adult Swim showed audiences that cartoons didn't have to be for kids; they can be risky and adventurous and wrought with raunchy humor.
"When I was around 14, I discovered Adult Swim, and I was just amazed that they made cartoons for people that weren't kids," said Lauren Teasley, studio manager, Awesome Inc. "So, I kind of made it my mission in my mind that I was going to work for Adult Swim, and I was just going to figure out how to do that."
It was Adult Swim that led to the creation and the prominence of several animation studios in Atlanta, particularly Floyd County Productions, the studio that produces the hit FX show Archer. Matt Thompson and Adam Reed both worked at Adult Swim together before branching out and starting their production company 70/30 Productions, which created Sealab 2021 and Frisky Dingo for Adult Swim. The company's name came from the plan that Thompson would do 70% of the producing and 30% of the writing, while Reed would do the reverse. 70/30 brought animators to Atlanta to work on these shows and, when the shows were canceled, animators were luckily able to find homes at companies like Awesome Inc. and Radical Axis, which eventually closed and had its shows absorbed by Awesome Inc. After 70/30 closed its doors, Reed and Thompson began hatching an idea for another show, Archer. They started on that show under a new name, Floyd County Productions.
After Sealab 2021 and Frisky Dingo were canceled, Reed took a vacation to Spain where he came up with the premise for the Archer series. He pitched the show to FX, and in August of 2009 the network commissioned six episodes of the show. Despite the initial premiere being delayed, the show went on to produce 10 seasons, and season 11 was just announced in June of 2019.
Cameron Jeffrey, an illustrator at Floyd County Productions, got his start at Floyd Breaking into An Impossible Industry through industry networking as a self-taught animator. "I got my start in comics, and this is my first time working in a studio. I do murals and art shows in Atlanta, and I met people at Floyd County through the Atlanta night life scene."
"I do keyframe animations for that show. We work on different files throughout the week, so based on the scene or needs, the files are always changing," added Jeffrey. "I'd like to stay at Floyd, but I'd like to design character