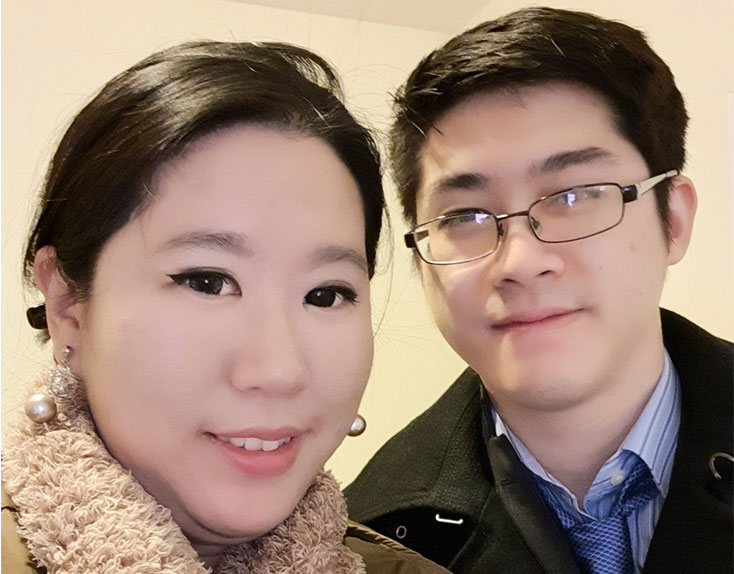 A Marriage Drawn In Character
By Oz Online | Published on May 6, 2022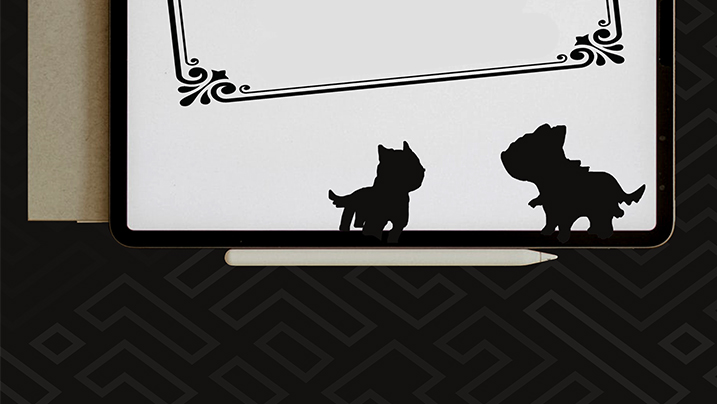 Mickey and Minny. Donald and Daisy. Fred and Daphne. These iconic animated couples have nothing on this powerhouse animating couple that is Jeff Yu and Marisa Tontaveetong. A hard feat to accomplish for sure.Both are integral members of the animation guild of the southeast, ASIFA-South, or as it is properly known as,Association Internationale du Film d'Animation. Tontaveetong is the Executive Director for the guild and Yu is the Business Director.
Married in 2021, these two have a love story that begins at the Savannah College of Art & Design in Atlanta (SCAD) after meeting in the Mixed Martial Arts club. Yu had come to SCAD ATL with the intention of pursuing illustration, but once Yu witnessed the animation pipeline while in Atlanta his interests changed.
"All the anime and shows that I used to watch got me interested, but then when I saw 3D and concept and seeing how it all came together, it just fell into place."
Tontaveetong also had a very similar moment,"I wanted to get into comics and manga as well, but I kept getting distracted. Animation is a similar way to tell a story, but with things that I am more interested in touching. I wanted to be less distracted."
Tontaveetong received her degree in Thailand before deciding to get her bachelor's from SCAD. The decision was fueled by the expanding boom of productions that were taking place in the city, "I am also afraid of ghosts in Savannah," Tontaveetong remarked.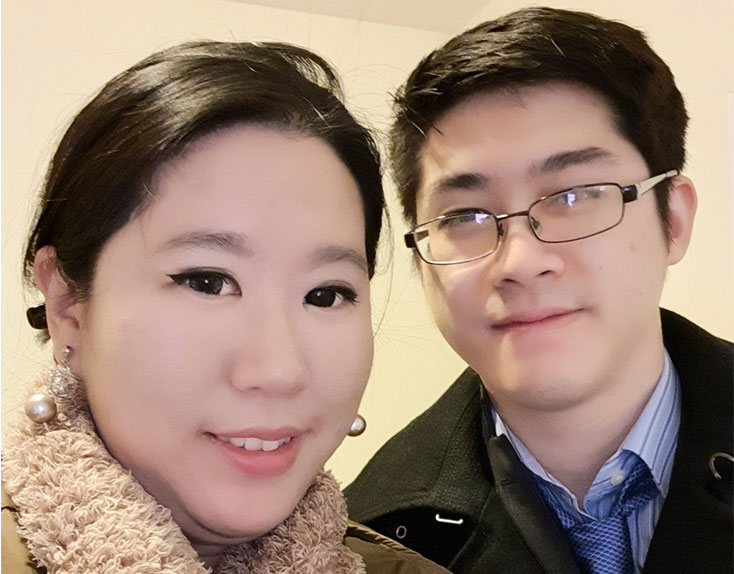 Rooted in a love for animation and the advancement of the industry, the two ended up attending SCAD and meeting shortly after. After numerous run-ins with each other, they still kept in touch after Yu's graduation in 2012. When the Freelance Union Act in New York passed, Tontaveetong realized that Atlanta did not offer the same protections for its freelancers. Deciding to take some initiative, Tontaveetong sent out a thoughtful Facebook post asking for feedback on the subject. After quickly responding, Yu and Tontaveetong fully reunited after a series of When Harry Met Sally-style run-ins. The couple's passion and Tontaveetong's self-described "trickle-down interest" connected the two. They were always discussing how to improve the animation industry, and after a Guardians Of The Galaxy showing their relationship exploded with fireworks.
Tontaveetong first found her way to ASIFA in 2014 working for ​​Allyssa Lewis and Fatima Abdullah who were President and Vice-President of the guild at the time. They both were leaving the organization and the fear of the organization shutting down was at hand. Tontaveetong decided to take it upon herself to keep the organization alive. She learned from Lewis and Abdullah everything she needed to know about running ASIFA. Slowly after that, Tontaveetong came to a realization, "There was no other animation guild in Atlanta. The big question was if you didn't go to school, how would you connect to other animators? There was a need for it. If ASIFA didn't continue then we wouldn't have a community to go to."

Yu responded to that comment with, "ASIFA creates a community and through that community, people are able to meet some truly outstanding people and not only help each other, but make meaningful connections along the way."
The passion these two have for the industry is unparalleled. It's obvious that their ethos is centered around education and the promotion of the industry that they both hold near and dear. Especially when it comes to expanding the industry by helping others who want to devote themselves to it.
Currently, ASIFA is partnering with Re-imagine in a 9-month program meant for 18-23 year olds to learn the ins and outs of animation, as well as build up their portfolios for when they enter the workplace. These two, together, have also been pioneering the boom of animation in a COVID-19 world.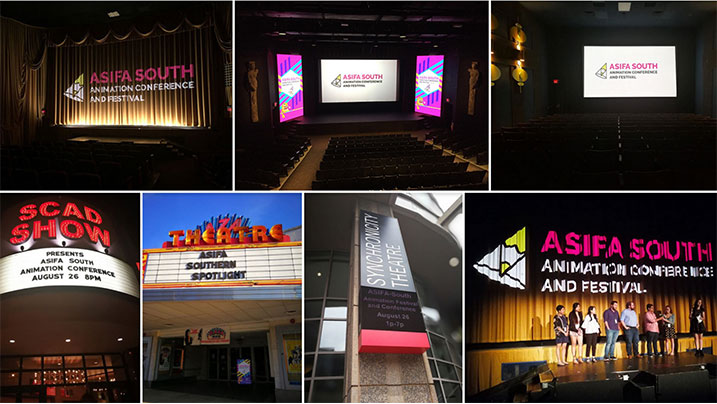 It is not a secret that Georgia is significantly cheaper than Los Angeles and New York. Both locations have major studios and production houses. Georgia provides a weighty tax incentive as well as the aforementioned cheaper cost of living to catch up and provide more opportunities for its community. But what about when the world was shut down?
"During COVID-19 a lot of live-action productions stalled, so studios decided to pivot towards animation and so animated content was something people wanted. Animation studios were able to pivot quickly as a lot of animators were able to work from home. There is a lot more animated content now," Tontaveetong says. This is great for Atlanta animators since the pandemic forced people into remote work. This led to more and more studios hiring remotely out of state. "Schools in Georgia such as SCAD, GSU, KSU have a lot more students come out, trained to do the work that they were trained to do."
Yu added that the merging of films with games has also aided in the production of content during the pandemic, "Series like 'The Mandalorian' use video game technology like Unreal Engine 2. An LED screen is around the set and the background is projected onto to screen to be put to use. This allows minimal production crew to be used away from the story. Using this technology allows studios to put out productions out on a steady pace."
Innovative ways to conduct business weren't the only thing to come out of the pandemic, but the self-reflection of race in America did too. Several companies and studios made "Diversity Pledges," which aimed to increase the inclusion of BIPOC people(s) in the respective industry to combat the systemic biases that were keeping them out of their desired field, "During the shift of COVID-19, we've seen studios have this conversation of should they still come back to the regular workplace when the pandemic dies down. The question for me: is equality the same as equity? Are you reaching out enough for that diversity? What is your inclusion? Is it truly inclusive or exclusive? The pandemic showed the ability to accommodate. Businesses were able to accommodate quickly; that is the mindset that you have to have when you talk about inclusivity. When it is a necessity it is easy. Suddenly, they are able to move fast. When it is a necessity such as inclusion, time is the operative word."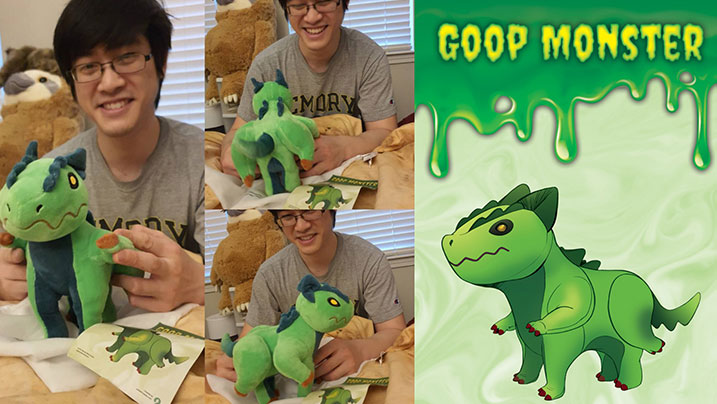 Yu added to this by saying, "A lot more industries other than animation have been talking about this. It's about more than the workforce. It's about the leadership and the people representing the workforce themselves. It can't just be the same group of caucasian people running the show. They usually only know about the issues that they are faced with. They probably would not know the issues of someone faced with income disparity. The other issue you are faced with is tokenism. They may indeed bring in people of color, but they may never actually deliver on those promises of equality-it all becomes lip service if not. So will policies change to accommodate these new workers?"
Change is a pendulum constantly swinging back and forth. Right now the power is in the people or the workers whose voices are finally being listened to by the consequences of 2020. Referring to the metaphor of the pendulum, it can swing right back in the direction of oppression. Yu added to his original answer with this nugget of knowledge:
"If you want to preserve the gains, then you must do certain things. It requires a community. One, you have to get people into positions of power where they can affect meaningful and long-term change through legislation. Second, you have to get people at the problem who are willing to get out the vote. They need to be willing to go out and engage with community leaders to voice their concerns. Three, there needs to be a symbiotic relationship that bosses have with their employees. If any of those stonewalls, you will see these changes stall. There has been a meaningful change in various other areas, but that took time, and technology has facilitated that change as well."
The question that businesses have always considered is: "How can they spend less on labor?" It's the basic rule in economics. Buy cheap, sell high. Fast food restaurants have even regressed to trying to hire high school workers or even going automatic with electronic boards who take your orders for you. The same principle applies to animation.
Outsourcing animation has been a long-term solution to costly animation done in the United States. The only solution being brought to the table is showing the benefit that keeping the production in the state brings.
As Yu highlighted; time is the key factor in this equation. It will tell who means what they say, and if they say what they mean.
It's as I said before though; the love that these two have for each other and the industry is unquantifiable. To be as devoted to the work as these two are is awe-inspiring, let alone the fact that they want others to have access to this gem of an art form. Being able to see them in action is great. All I can say is that they give Beyonce and Jay-Z a run for their money.